Worry Stones
Worry Stones are bronze castings of found stones that come in three sizes. Yes, we went stone hunting and literally put molds on about 30 different rocks, and counting. Good for all kinds of stuff and because they are 96% copper they have antibacterial qualities that help to keep you healthy. It's okay to worry a little bit… $25  /  45  /  65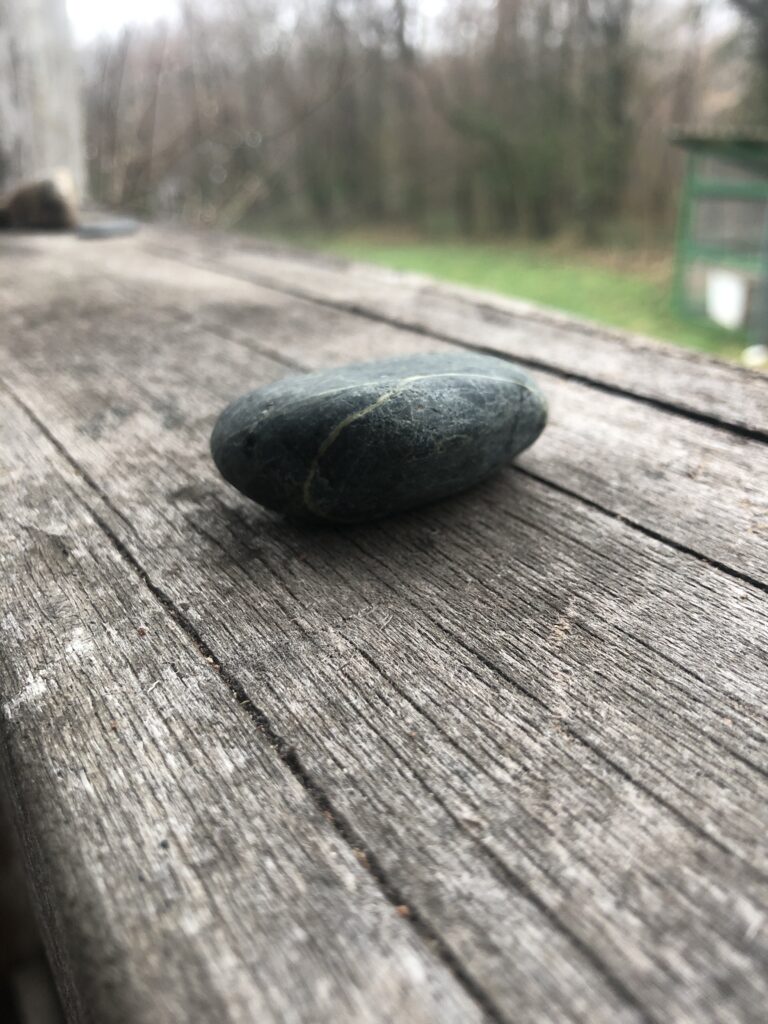 Forever Notes
Forever Notes are self expression letters, drawings, thoughts, etcetera made by you in wax that we will cast in bronze. The wax comes in four different sizes of flat blank sheets for you to create on. Yes, you take home a wax forever note with a small deposit and scribe into the sheet of wax whatever you want. Draw a picture, write a letter to a loved one, start an annual family tradition, a grocery list …we don't know – you're the artist! Once you are finished and have delivered your wax note back to the foundry, we will carefully take your note through the ancient lost wax casting process where in the end we cast it in bronze and thus into time. We're super excited about this but we are also still in the research and design phase of all the questions you might have while working on them – we're trying to get ahead of the curve here. That doesn't mean we don't have them ready for the more adventurous of you. It does mean that we've already cast Bic pens and #2 pencils in bronze to use as scribes! 
The wax sheets can easily be drawn on with a basic Bic ballpoint pen or similar common tool. The pen allows the marking activity on the note page to come easy and it creates the necessary indention in the wax which will also appear in the final bronze casting. 
Why do we call them forever notes? Well, the oldest discovered bronze objects date from around 4500 BCE – that's 6500 years ago. Unless you melt your forever note, it's going to be here for a while and we think that's pretty special.

The Falls Art Foundry Rose Series
The Foundry has been creating sculptures and casting bronze since the mid 1970s and many great artists with works that can be found all over the world have cast their metal with us. The Rose Series, is a small collection of new and longstanding artists whose works sustain the foundry. To further support the foundry and share their work with you we have partnered to cast The Rose Series. 
The Rose Series is a collection of bronze roses that were sculpted by artists affiliated with Falls Art Foundry. Each bronze rose is unique to the artist's style or whim. Finished roses will be about 15" long with stem and leaves, all cast bronze, hand made. These make wonderful holiday gifts! Valentines Day, Mother's Day, Tomorrow…
$225.00 starting price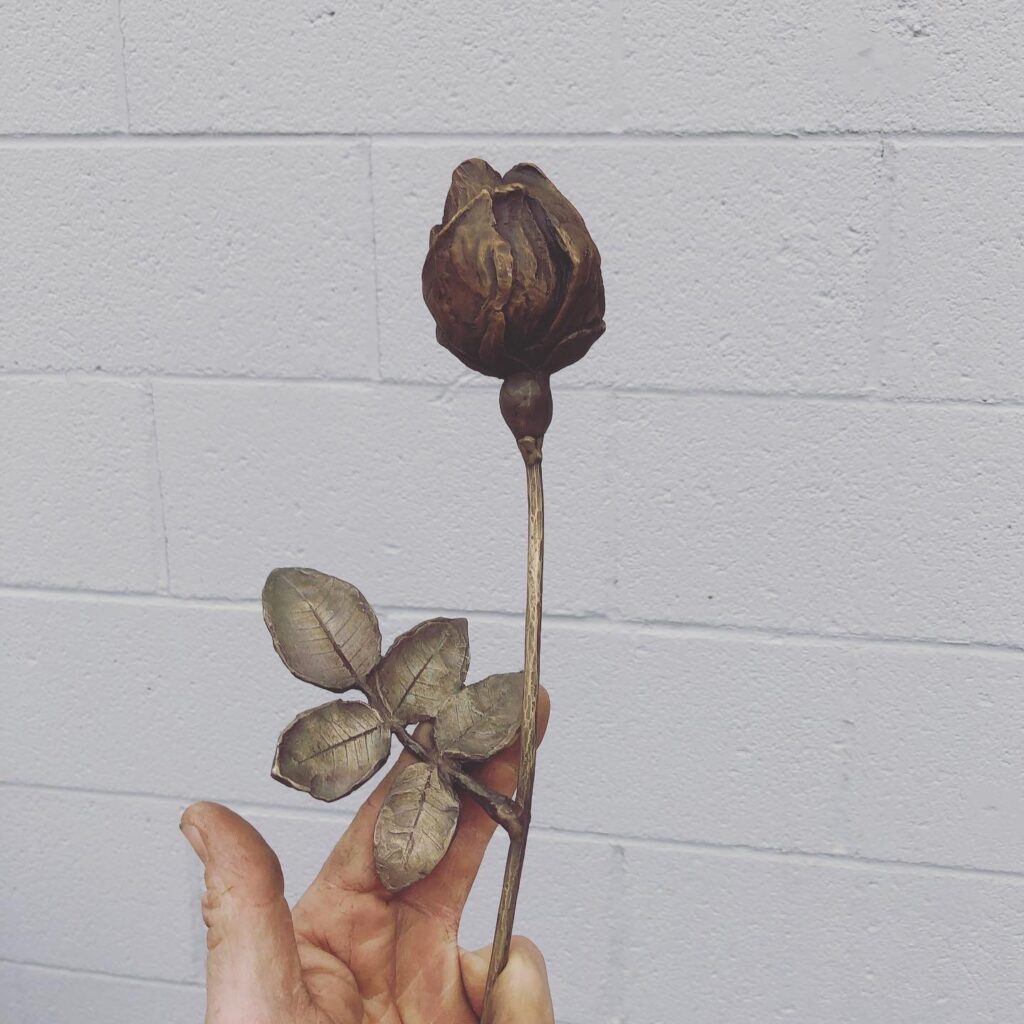 Sculpture for sale!
Enjoy this gallery of available to purchase artworks from our foundry artists and associates! Most works below will be cast upon order.